See the Progress My Clients Have Made With My
Weight Loss Coaching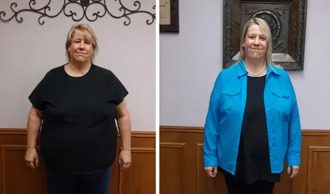 Christi B has lost 50.4 pounds and 46 1/4 Inches working with me, and lost the previous 35 pounds on her own. She is now working with a trainer to build her knowledge of the best ways to work out. She has found sensitivities and worked around them with the right diet. She is well-versed in how to move forward and maintain her weight loss.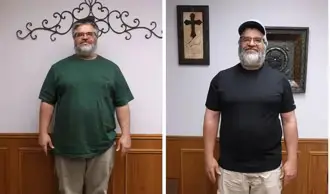 Brian B. lost a total of 46.4 pounds and 36 3/4 inches in my 6-month program. These are the things he learned from working with me.
Failure and quitting are not the same thing.
Being consistent as possible in your eating and exercise habits matters.
You don't have to eat large amounts of carbs to be healthy. Protein and Fat matter more than you think.
Stay away from processed foods.
Your emotional and spiritual health affects your physical health.
It is much easier to have someone encouraging you in your journey than to do it alone!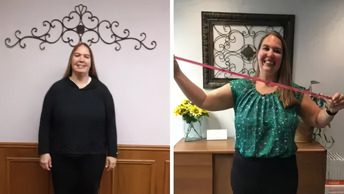 Dr. Missy Lost 45.4 Pounds
Dr. Missy has lost 45.4 pounds and 44 1/2 Inches doing a 6-month program with a maintenance plan. Her goals when starting were to lose 30 pounds, change her eating habits to ones that were sustainable, and wear a smaller size of clothing. She bypassed all of those and blew them away!
Andrew worked with me for a year and lost 85 pounds and 37 inches. He changed his eating habits by cleaning up his diet and started working out at the gym. I taught him how to change up his workout to get the best results. He learned how to portion and plan his meals better. Also, how to properly count and measure out his meals. Andrew had a couple of plateaus in his journey; he learned to persevere through them.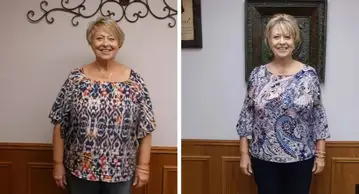 Kay lost a total of 27 pounds and 30 Inches doing my 6-month weight loss program. She is now in my maintenance program to stay accountable and weigh in and measure once a month. Kay wanted to lose weight, feel better, and keep the weight off. She has done all of this and more.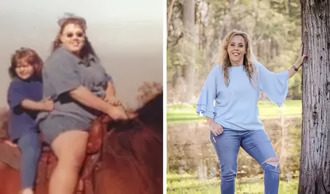 Angie Rose Lost 75 Pounds
I have lost 75 pounds and have kept it off for over 15 years. I live what I teach and I love it! I am a Paleo Diet eater. I have figured out my food sensitivities, what works best for my body, and how to maintain optimal health. I have struggled with hormone and adrenal issues and figured out how to overcome them with food and supplements.