One Session $10 Punch Card for 5 Sessions (1 Free) $40 Or a gym membership with sauna gives clients 2 sauna sessions a week. Sauna time must be scheduled/paid for prior to the session. Please call ahead to book a time!
TOP 10 BENEFITS OF INFRARED SAUNAS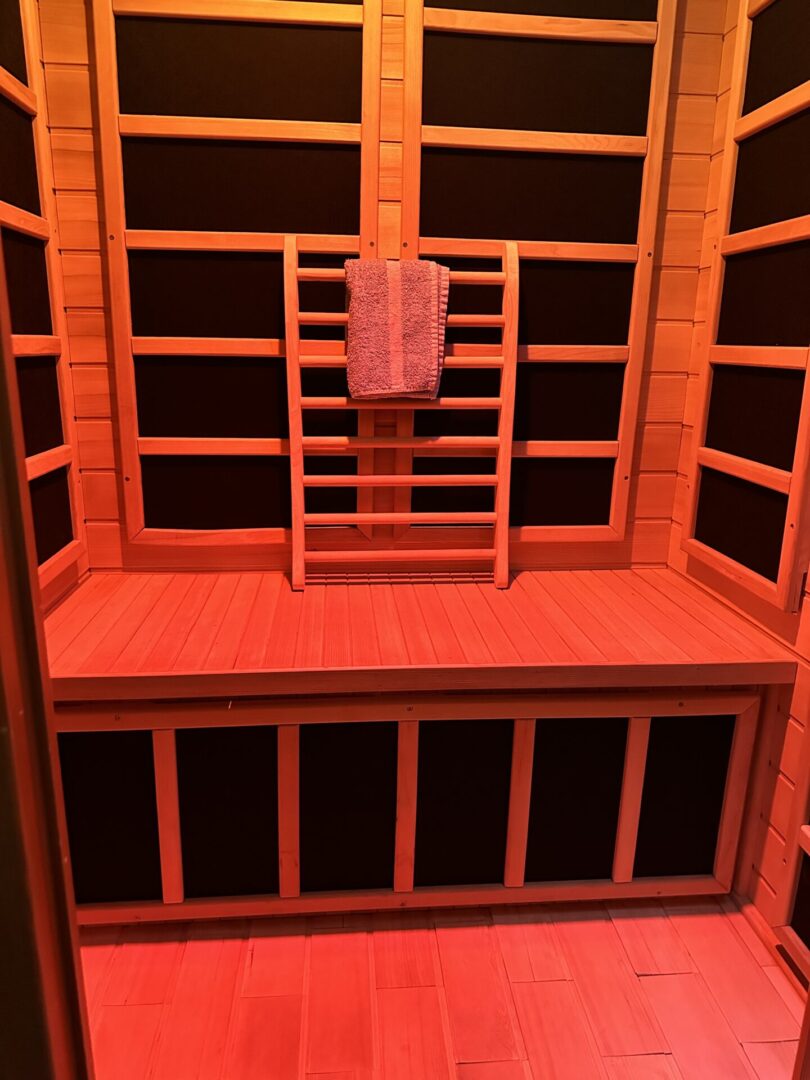 PAIN RELIEF

Consistent infrared sauna use has been shown to improve muscle and joint pain as well as relieve chronic pain in some individuals.

MOOD BOOSTING

The brain produces and absorbs more of the bodies natural anti-depressant chemicals and lowers cortisol, which is associated with stress and tension.

HEART HEALTHY

Sauna use can lower both systolic and diastolic blood pressure over time. In the sauna the heart rate increases which can mimic a cardio workout.

EXERCISE RECOVERY

Sauna use before a workout can improve performance, while sauna use after a workout can quicken recovery time and reduce muscle tightness.

IMMUNE SYSTEM BOOSTER

The high temperature causes the body to go into hyperthermia, a natural fever state that activates your immune response to fight off illness and infection.
SKIN CARE BENEFITS

Triggers the body to produce collagen and elastin, which keep skin glowing and reduces the appearance of fine lines and wrinkles.

RELAXATION

Taking time each day to sit in a sauna is very relaxing on its own, but it also helps maintain a healthy cortisol level which relaxes and de‑stresses.

MENTAL BENEFITS

Sauna use helps to increase the brains' production of myelin, which helps to increase the rate neurons enter and exit the brain and keep the brain sharp.

REDUCE INFLAMMATION

Infrared sauna waves penetrate deep into the skin, soft tissue, and muscles to reduce inflammation by improving circulation and oxygenation of injured areas.

DETOXIFICATION

The sauna promotes sweating, which helps the body eliminate toxins through its biggest organ, the skin.